Is The Halo Collar Water Proof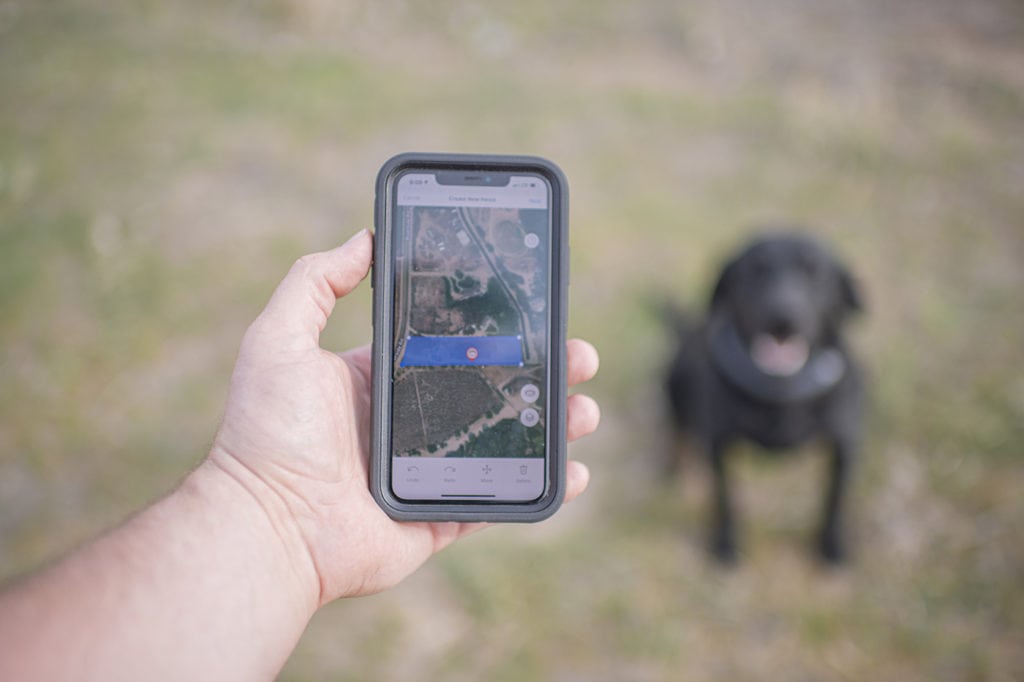 Read Time:
8 Minute, 34 Second
The Halo Collar is a popular smart dog collar that offers pet owners peace of mind through its location services, virtual fences, and cellular connection. One of the questions that often comes up when choosing a smart dog collar is whether it's waterproof and can be safely worn in different weather conditions. So, is the Halo Collar waterproof?
The Halo Collar has an IP67 water rating, which means that it can be submerged in water up to 3 feet for up to 30 minutes without causing any damage to the electronics of the collar. This waterproof rating provides an added layer of confidence to pet owners who worry about their dogs' collars getting wet during rainy days or playtime in the water.
Having a waterproof collar is essential for pet owners who want to protect their canine companions from accidents and mishaps. A sudden downpour or a playful dip in a stream can leave non-waterproof collars wet and soggy, which can cause discomfort to the dog and even lead to bacterial infections. Additionally, a waterproof collar ensures that the collar's durability is maintained, reducing the need for frequent replacements.
Pet owners can check if their Halo Collar is waterproof by checking the labels and instructions for care to ensure that the collar is suitable for water exposure. They can also test the material's resistance to water damage by submerging the collar for short durations in water. Finally, consulting customer reviews and experiences can provide valuable insights into the collar's waterproof capabilities.
Benefits of a Waterproof Collar
A waterproof collar is an essential tool for pet owners who want to keep their dogs safe and healthy while ensuring that the collar stays durable and long-lasting. With a waterproof collar, pet owners can have peace of mind knowing that their dogs can enjoy playtime in the water without the collar getting damaged or uncomfortable for their furry friends. In this article, we'll explore the benefits of a waterproof collar, including its ability to protect dogs from infections and reduce the need for frequent collar replacements.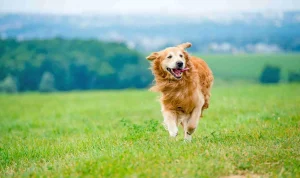 Durability
The durability of the Halo Collar sets it apart from many other smart collars on the market. Unlike some other collars that may break or wear down after several months of use, the Halo Collar is built to last.
One of the biggest concerns dog owners have when purchasing a smart collar is whether or not their dog will chew on it. Luckily, the Halo Collar is resistant to chewing, thanks to its durable construction. This feature ensures that the collar will last a long time, even if your dog is prone to chewing on things.
Another important factor to consider when evaluating the durability of a smart collar is its resistance to water damage. The Halo Collar is designed to be water-resistant, so you don't have to worry about it getting damaged if your dog gets wet. This makes it an ideal choice for active dogs who like to swim or play in the rain.
Having a durable smart collar like the Halo Collar has numerous advantages. For starters, it means that you won't have to replace the collar as frequently, saving you time and money in the long run. Additionally, a durable collar provides peace of mind, knowing that the collar is reliable and won't break unexpectedly.
Comfort for Pets
When it comes to pet collars, comfort is key. A properly fitting collar can ensure that your furry friend is comfortable and happy, and that's why it's important to select the right size and fit for the Halo Collar.
Firstly, make sure the collar is not too tight or too loose. A collar that is too tight may cause discomfort and restrict breathing, while a collar that is too loose may slip off or get caught on something, which can be dangerous. Take accurate measurements of your pet's neck and select the appropriate size accordingly.
Another important consideration for pet owners is durability. A high-quality collar made from nylon webbing or leather is a great choice as it can withstand wear and tear better than cheaper alternatives. The Halo Collar is made to last, ensuring that your pet can enjoy the benefits of wearing a comfortable and durable collar.
Regular maintenance and care of the Halo Collar can also help to maintain maximum comfort for pets. It's important to check the collar regularly and adjust it as needed to ensure that it still fits correctly. Clean the collar occasionally to remove any dirt or grime that may cause irritation or discomfort. By doing so, you can ensure that your pet remains happy and comfortable wearing its Halo Collar for an extended period.
Protection from Accidents and Mishaps
Is the halo collar water proof?  The Halo Collar is designed with this in mind, providing protection for your dog against a range of accidents and mishaps that can happen during walks and outdoor activities. Let's take a closer look at the key features of the Halo Collar that ensure the safety of your pet.
The Protection Plan is another key feature that safeguards the Halo Collar itself. With a monthly subscription, you'll receive the peace of mind of knowing that if the collar is lost, damaged, or broken, you can get a replacement at no extra cost.
Safe Boundaries utilize smart virtual fences that are stored within the Halo Collar. You can easily set up these boundaries using the Halo App and customize them to suit your needs. When your pet approaches or crosses a boundary, you'll receive a notification on your smartphone or smartwatch.
These features work together to provide comprehensive protection for your pet. You'll have total control over your dog's location and activities and can rest assured that they're safe and secure. The Halo Collar's virtual fences prevent your pet from wandering into unsafe areas like roads or construction sites, reducing the risk of accidents and mishaps. The collar's tracking ability ensures that you can quickly locate your pet if they do get lost or separated from you.
How to Check if Your Collar Is Waterproof
Protecting your furry friend from external elements is a top priority for pet owners. Whether it's rain, snow, or a dip in the pool, nobody wants a waterlogged collar on their pooch, but not all collars are created equal. If you're not sure if your dog's collar is waterproof, follow these simple steps to find out.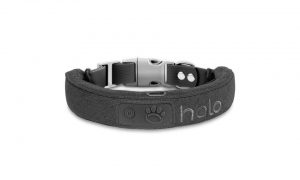 Checking the Labels and Instructions for Care
When it comes to determining whether a Halo Collar is waterproof, it's essential to check the labels and instructions for care. The labels and instructions provide critical information about the materials used to make the collar and how to clean it without damaging its electronic components.
If you're unsure whether the collar is waterproof, the labels and instructions should be your first point of reference. These guidelines can help you determine if your collar can be submerged in water or if it's only water-resistant, meaning it can withstand splashes but should not be fully immersed.
It's important to follow the guidelines as indicated on the care labels to prevent material degradation and ensure the collar's lifespan. Failure to follow the instructions could lead to damage to the electronic components or cause the collar to malfunction.
Taking care of the Halo Collar is crucial to maintain its functionality, especially when using it to train your dog. Many Halo Collars come with a variety of features, including customizable feedback, location services, virtual fences, and monthly subscription plans. To keep these features in top condition, it's important to keep the collar clean and well-maintained.
Testing the Material's Resistance to Water Damage
When it comes to investing in a high-quality dog collar like the Halo Collar, it's important to know whether or not the material can stand up to exposure to water. After all, our furry friends love to play in the rain and explore near bodies of water, making it essential to know if the collar is waterproof.
To test the Halo Collar's resistance to water damage, begin by filling a container with water and placing the collar inside for at least 10 minutes. During this time, closely monitor the collar for any signs of damage or malfunction. This test should only be performed after carefully reading the manufacturer's instructions for the care and use of the collar.
After the allotted time has passed, remove the collar from the water and check for any signs of water damage or malfunction. This may include short-circuiting, corrosion, or other physical damage to the collar's components.
Consulting Customer Reviews and Experiences
When considering purchasing the Halo Collar, consulting customer reviews and experiences should be a top priority. Reading reviews can provide valuable insight into the product's performance and highlight potential issues or benefits that may not be addressed by the manufacturer.
One of the most important things to look for in reviews is the collar's waterproof capabilities. Keywords such as waterproof and durability should be a top priority as they will help you determine if the collar can withstand outdoor activities such as hiking, swimming, or playing in wet conditions. Some reviews may even discuss the collar's ability to hold up against saltwater or chlorine, which can be particularly useful information.
Comfort for pets is also an essential factor to consider. You'll want to look for keywords such as comfort and fit to determine if the collar is suitable for your furry friend's neck size and if it's comfortable enough for them to wear for extended periods.
Lastly, reviews about battery life and location accuracy may be essential information to consider. Keywords such as battery life and location accuracy will help you determine if the collar is reliable and suitable for your pet's needs.
Conclusion
In conclusion, while the Halo Collar has some excellent features such as its GPS tracking, customizable feedback, and training program, there are also some drawbacks pet owners should consider. The monthly subscription plan and cellular service required may not be feasible for everyone, and the collar's shock feature may be too harsh for some pets. However, for pet owners looking for a smart collar that offers reliable tracking and training features, the Halo Collar can be a suitable option.