How to Make Your Garden Safe For Kids?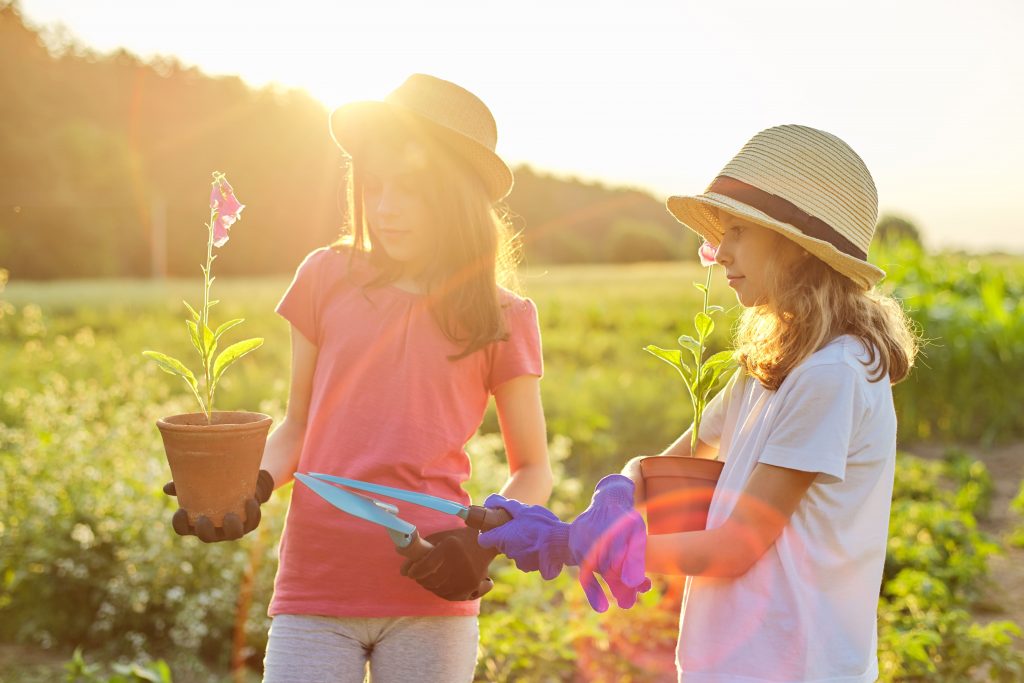 Read Time:
3 Minute, 18 Second
Making your garden safe for kids may seem like a daunting task, but it doesn't have to be! With a little bit of planning and some common sense, you can create a space that is both safe and fun for your little ones. Here are some tips to get you started:
1. Remove any potential hazards.
This may seem obvious, but it's important to take a close look at your garden and remove any potential hazards. This includes things like sharp objects, poisonous plants, and harmful chemicals. If you're not sure whether something is safe, err on the side of caution and remove it.
2. Install a fence.
A fence is a great way to keep kids safe in your garden. It will also keep out unwanted critters, like neighborhood cats or stray dogs. Be sure to choose a fence that is tall enough to deter climbing and make sure the gates are always locked.
3. Create a designated play area.
If you have the space, create a designated play area in your garden. This can be something as simple as a small sandbox or a set of plastic balls. It's important to have a designated space for kids to play so they stay out of the more dangerous areas of the garden.
4. Keep an eye on them.
Even if you've taken all the necessary precautions, it's still important to keep an eye on your kids when they're playing in the garden. Accidents can happen quickly, so it's always better to be safe than sorry.
Following these tips will help you create a garden that is safe and fun for your kids. With a little bit of planning, you can rest assured that your little ones will be able to enjoy the outdoors without any worry.
Making a Kid Friendly Garden
When you have kids, your garden can become a place for them to explore, play and learn. But how do you make a garden that is both kid-friendly and stylish? Here are some tips:
1. Use raised beds. This will keep your little ones from trampling your plants, and also make it easier for them to reach the plants and pick the fruit or vegetables.
2. Incorporate a sandbox or small play area. This will give your kids a place to play while you are gardening.
3. Plant some fruit trees. Not only will this provide healthy snacks for your kids, but they will also love picking the fruit!
4. Add some fun garden décor. Brightly colored flowers and fun sculptures or statuary will make your garden more inviting for kids.
5. Install a water feature. A small fountain or birdbath will add a fun element to the garden and provide a place for birds to drink and bathe.
Furnitures for a Kid Friendly Garden
It's no secret that kids love to be outdoors. They love to run, jump, and play in the fresh air. But when it comes to furnishing your outdoor space for your little ones, it's important to choose pieces that are both stylish and durable. After all, you want your garden to be an extension of your home that you can enjoy for years to come.
When selecting furniture for a kid-friendly garden, look for pieces that are made from materials that can withstand the elements. Wicker and rattan are great choices for outdoor furniture as they are both water resistant and easy to clean. If you prefer a more modern look, aluminium or teak furniture is also a great option.
Once you've selected the perfect furniture for your garden, it's time to add some finishing touches. Throw pillows and cushions are a must for any outdoor space – they add comfort and style all in one. And don't forget about adding some fun and festive décor, like string lights or lanterns. These little touches will help create an inviting space that your kids will love spending time in.