Benefits Of Using Mobile Gaming Accessories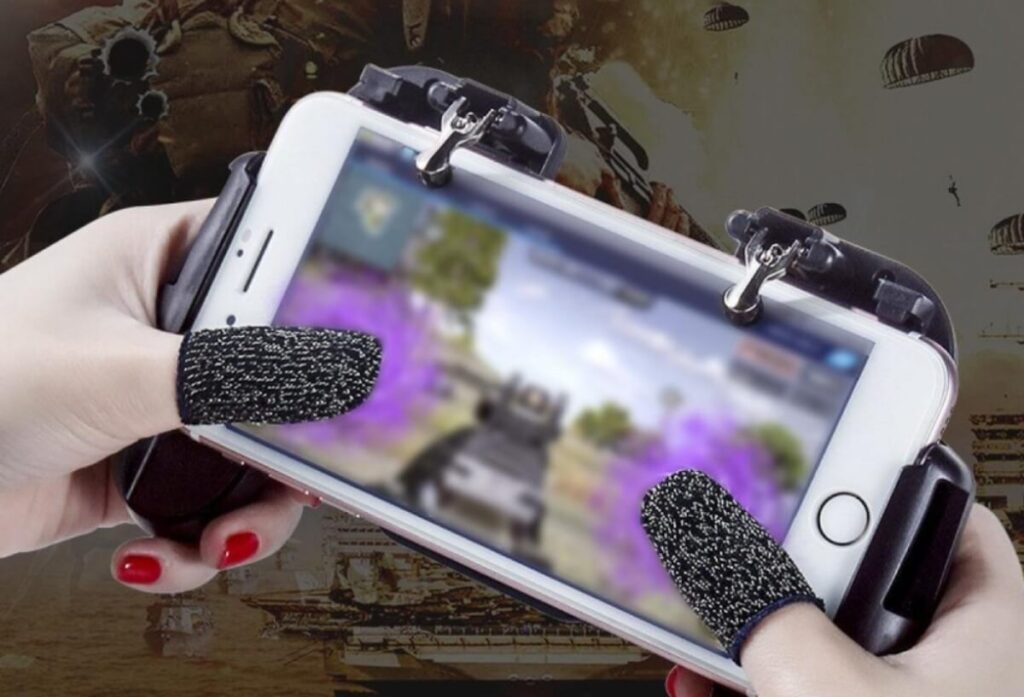 Read Time:
11 Minute, 10 Second
Are you a mobile gamer? If so, you know how exciting it can be to play your favorite games on the go. But have you ever thought about taking your gaming experience to the next level with mobile gaming accessories? Mobile gaming accessories are designed to help gamers get the most out of their devices and games by enhancing game performance, comfort, and overall experience. In this article, we'll explore why using mobile gaming accessories is beneficial and look at some of the top options available. From controllers and headsets to storage capacity and expansion options, you won't want to miss out on all of the benefits that come with using these products! So if you're ready to take your mobile gaming up a notch, let's dive in and see what type of equipment will best suit your needs!
Why Use Mobile Gaming Accessories?
Using mobile gaming accessories can be a great way to enhance your gaming experience. From controllers and headsets to extra storage capacity and expansion options, these products can make it easier to get the most out of your mobile device and games. Controllers provide an ergonomic way to interact with your device while providing extra grip and better control over in-game elements. Gaming headsets allow gamers to immerse themselves in their favorite titles while blocking out background noise and providing clear audio. Storage capacity can be increased with memory cards or external drives, giving you more space for high-quality games, online multiplayer games, and arcade titles. Finally, gaming clips give you the ability to easily attach your phone or tablet to any surface for a better viewing angle during long gaming sessions. With so many benefits available through using these accessories, mobile gamers will find that using them is well worth the investment!
With the right accessories, mobile gaming can become a truly immersive experience. Whether you're playing for hours at a time or just having a quick match on the go, these accessories are designed to make your device work better and give you an edge in the game. So why not take your mobile gaming to the next level with these amazing tools? Get ready to dominate your foes with custom controllers that let you play like never before!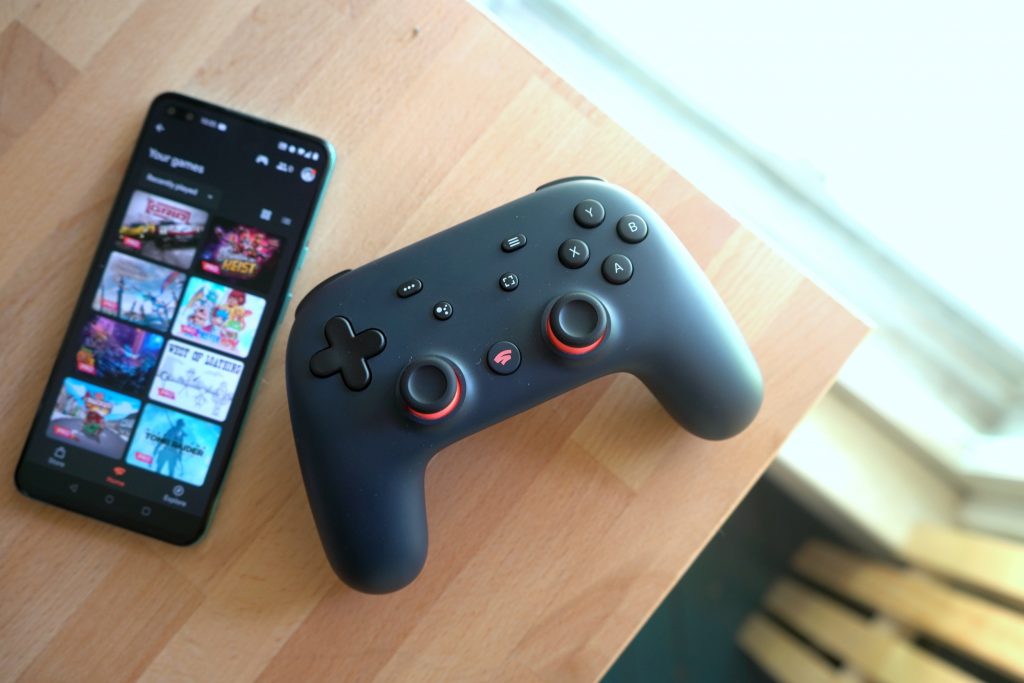 Mobile Gaming Controllers
Mobile gaming controllers are essential accessories for any mobile gamer looking to take their gaming experience to the next level. These devices allow you to have full control over your character in a game, giving you better reactions and more accurate inputs. They also provide ergonomic grips that make it easier to play for long periods without experiencing fatigue or cramping. Furthermore, many of these controllers feature additional buttons and triggers that can give you an edge in certain games, like fighting titles or racing simulators. With a mobile gaming controller, you'll be able to take on any challenge with confidence and skill!
Mobile gaming controllers are a must-have for any serious mobile gamer looking to up their game. With increased accuracy and ergonomic grips, these devices will give you the edge you need to take on any challenge with confidence. So what are you waiting for? Get your hands on a mobile gaming controller today and see what it can do for your performance! And if you're still wondering why you should invest in one, stay tuned to find out about the many benefits of using a mobile gaming controller
Gaming Headsets
Gaming headsets are an essential piece of equipment for any serious gamer. Offering superior sound quality and comfort, gaming headsets make it easier to appreciate the audio elements of games and pick up on subtle in-game cues that can give you a competitive edge. Not only do they provide crystal clear audio, but many gaming headsets also come with special features such as noise cancellation capabilities that help to minimize distractions from the outside world. With a high-quality gaming headset, you can be sure to take your gaming experience to the next level!
When selecting a gaming headset, there are several important factors to consider. First and foremost, look for one featuring comfortable ear cushions and adjustable headbands, so you can wear them for extended periods without fatigue. Additionally, opt for a model with advanced sound technology such as 7.1 surround sound or Dolby Atmos which will provide superior clarity and detail when playing complex games or listening to music. Finally, check out wireless models if you want more freedom of movement while playing – no more tangled cables!
With a quality gaming headset, you can take your gaming experience to the next level and enjoy an immersive audio experience. And stay tuned for more information on the advantages of using a quality headset for gaming!
Mobile Storage Capacity
Mobile devices today come with a wide range of storage capacity options, ranging from 8GB to 256 GB. The amount of storage you need depends on the type of device and the type of content you'll be storing. For example, if you plan on downloading and storing lots of music or high-quality games, then you'll need more space than someone who only uses their device for basic web browsing.
Extra storage space can also be added by using an expandable microSD memory card. This can provide additional space for larger files such as periods and music without needing to upgrade your device's internal memory. Additionally, if the size of your phone's internal memory is insufficient for your needs, then buying a higher-capacity device would be the best option.
Overall, having enough storage capacity on a mobile device is essential to store all your important files and applications securely while still being able to use them quickly and efficiently. Whether you opt for extra internal storage or a microSD card solution, having enough storage capacity is key to a great user experience with any modern mobile device.
Having the right amount of storage capacity is a must-have for any mobile device user. With the right mix of internal and external memory, you can make sure you have the space to store all of your important files and applications – ensuring a great user experience. Now, let's explore why increasing your phone's storage capacity for games is a great idea!
Reasons to Increase Your Phone's Storage Capacity for Games
The ability to store games on mobile devices has made it easier for gamers to take their favorite games with them wherever they go. Increasing your phone's storage capacity for gaming can offer several benefits, from improved performance during gaming sessions to the ability to access a wider variety of game titles.
If you're an avid mobile gamer, increasing your device's storage capacity could be key to having the best possible gaming experience. You'll be able to download and store higher-quality games, giving you better visuals and more immersive gameplay. Additionally, online multiplayer games like Mario Kart will run much smoother on phones with higher storage capacities, as there will be less buffering when connecting with other players.
Having more space also means you can store a greater variety of game titles on your device at once. This is especially beneficial if you're a fan of arcade-style games; with extra storage space in your mobile device, you can keep multiple game titles installed at once so you can easily switch between different genres without needing to delete any of your existing files.
Extra Grips and Comfort Features
Whether you're a casual or hardcore mobile gamer, having the right accessories can make all the difference in your gaming experience. Extra grips and comfort features are essential for those who want to get the most out of their devices.
One of the most popular add-ons for mobile phones is extra grip. These rubberized grips provide extra traction and stability during intensive gaming sessions, ensuring that your device won't slip out of your hands while you play. This additional layer of protection makes it easier to control your device with more precision, leading to better results in games like Mario Kart or Street Fighter.
For comfort, many gamers opt for gaming clips that attach directly to their phones. These clips allow users to securely hold their phones in place without needing to use their hands – making long hours of gaming much more comfortable. Additionally, certain models come with adjustable angles so gamers can find a viewing angle that works best for them.
Finally, investing in high-quality gaming headsets or monitors can help take your gaming experience to the next level as well. Headsets allow you to fully immerse yourself in an arcade game's soundscape while monitors offer higher-resolution visuals than most mobile phones are capable of displaying on their own.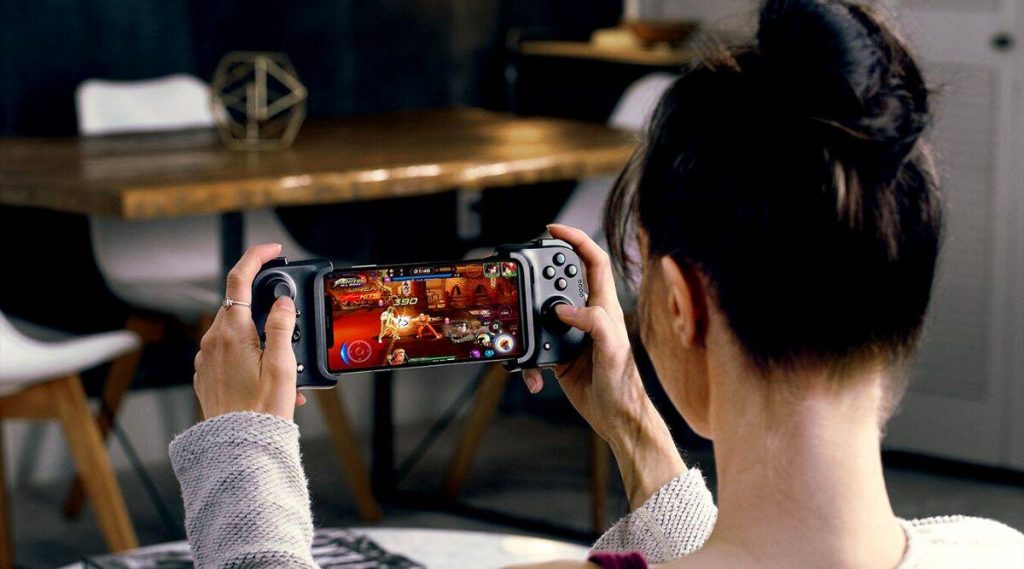 Quality Of Games And Performance Settings
When it comes to having the best gaming experience possible on your mobile device, not only can investing in extra high-resolution accessories make all the difference – but also the quality of games and performance settings. The quality of games is key to getting a satisfying experience when playing on mobile devices as many titles are designed with lower graphics or gameplay elements due to hardware restrictions. When opting for higher-quality titles, players can enjoy more immersive gaming experiences that aren't possible with low-end titles.
Furthermore, performance settings play an important role in providing smooth and enjoyable gameplay. Many modern phones offer optimization settings that allow users to customize their gaming experience by adjusting resolution, framerate, and other graphical options to ensure optimal performance on their devices. By tweaking these settings, gamers can get the most out of their device and enjoy mother lag-free gaming sessions.
In essence, the quality best gaming experience on mobile devices requires a combination of high-quality titles and performance settings that are optimized for your device. It's important to invest in these components to ensure an enjoyable and lag-free gaming session every time! And if you're looking for even more fun, don't forget to explore the variety of game titles and online multiplayer options available!
Game Titles And Online Multiplayer Options
Game titles and online multiplayer options are a great way to enjoy your favorite games on the go. Mobile gaming has come a long way in terms of providing high-quality titles that can devise an immersive experience. From expansive open worlds with console-level graphics, to classic arcade titles and even MMORPGs, there's something for everyone when it comes to mobile gaming! Not only do these games offer hours of entertainment, but they can also be enjoyed with friends or other players through online multiplayer options. Whether you're playing Mario Kart or an online shooter, having a friend by your side can make any game more enjoyable. Plus, many mobile games incorporate leaderboards, achievements, and other elements that make competing against others not only fun but rewarding as well! In conclusion, if you're looking for an engaging gaming experience while on the move – game titles and online multiplayer options are perfect choices!
Mobile gaming provides a plethora of entertainment options that can be enjoyed with friends and other players. Get ready to explore the exciting world of arcade-style games and more – the fun never stops!
Arcade Style Games And Other Fun Titles
Arcade-style games have been a popular genre for decades, with classic titles such as Pac-Man and Space Invaders still having strong appeal today. These types of games offer a great way to pass the time and can be enjoyed alone or with friends. Furthermore, modern mobile phones can provide high-quality versions of these beloved arcade classics. With vibrant colors, smooth animations, and intuitive controls, they can provide an authentic gaming experience on the go.
In addition to classic arcade titles, modern mobile devices also offer a wide range of exciting new games that can provide hours of entertainment. From puzzle games and sports simulators to RPGs and strategy titles, the selection is vast – there's something for everyone! Moreover, many titles feature online multiplayer modes that let you compete against other players from around the world in real-time. All in all, if you're looking for an engaging gaming experience while on the move – arcade-style games and other fun titles are sure to deliver!
Overall, arcade-style games are a great way to enjoy some entertainment on the go – no matter your gaming preferences. No matter if you're a fan of classic titles or want to try something completely new, there's an endless selection of exciting titles available for modern mobile devices. So get ready to have some fun! Next up, we'll discuss the conclusion of this article – stay tuned!
Conclusion
In conclusion, mobile gaming accessories can be a great way to enhance your gaming experience. Whether you're looking for a controller to make the game more immersive or a headset to provide an audio edge, there are plenty of options out there. Additionally, extra grip and rubberized grips can improve comfort while playing while larger storage capacity and space can help keep your games up-to-date. With such a wide selection available, it's easy to find the perfect accessory for any type of game. So if you're looking to take your gaming sessions to the next level, consider investing in some high-quality mobile gaming accessories today!